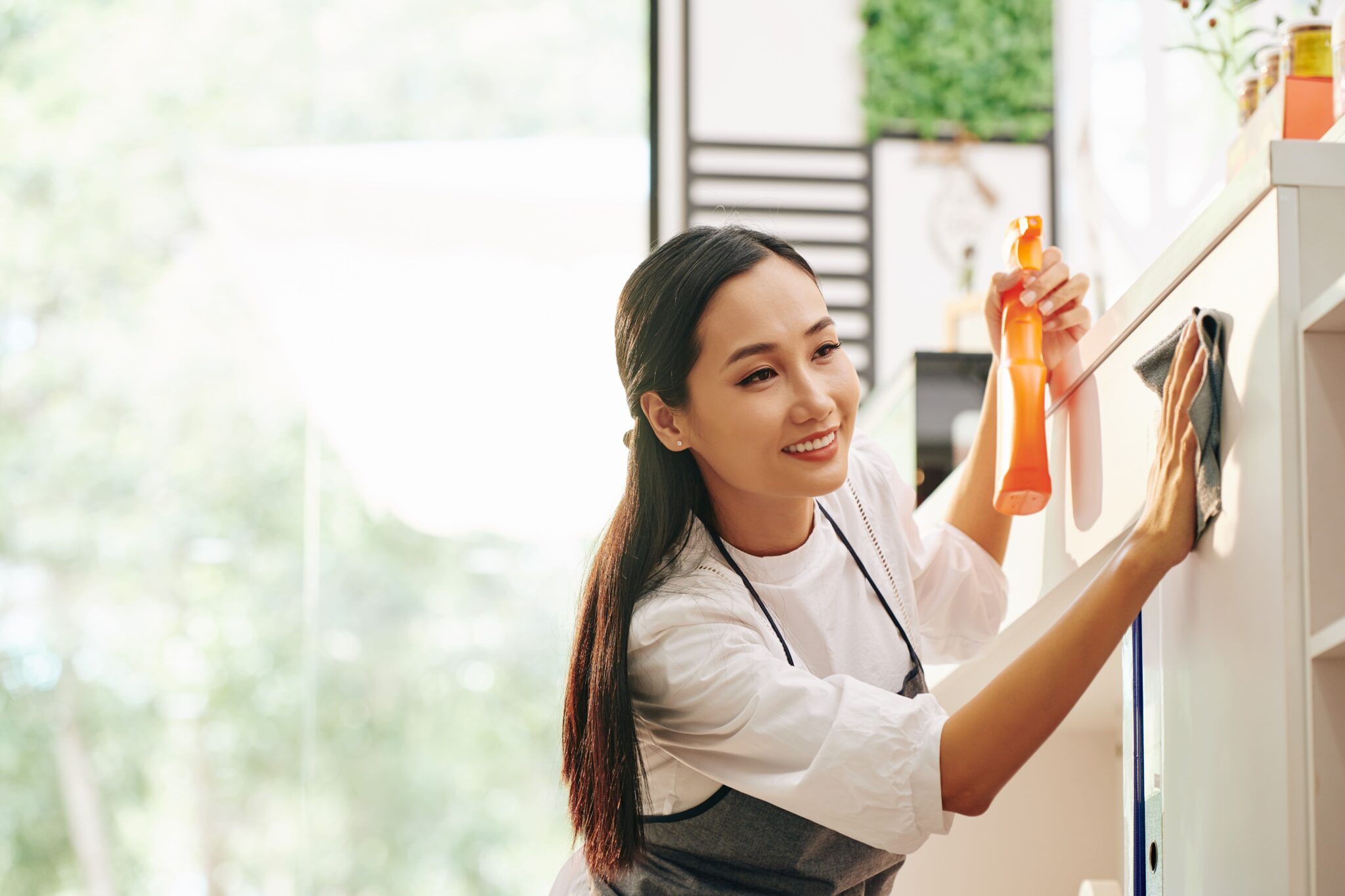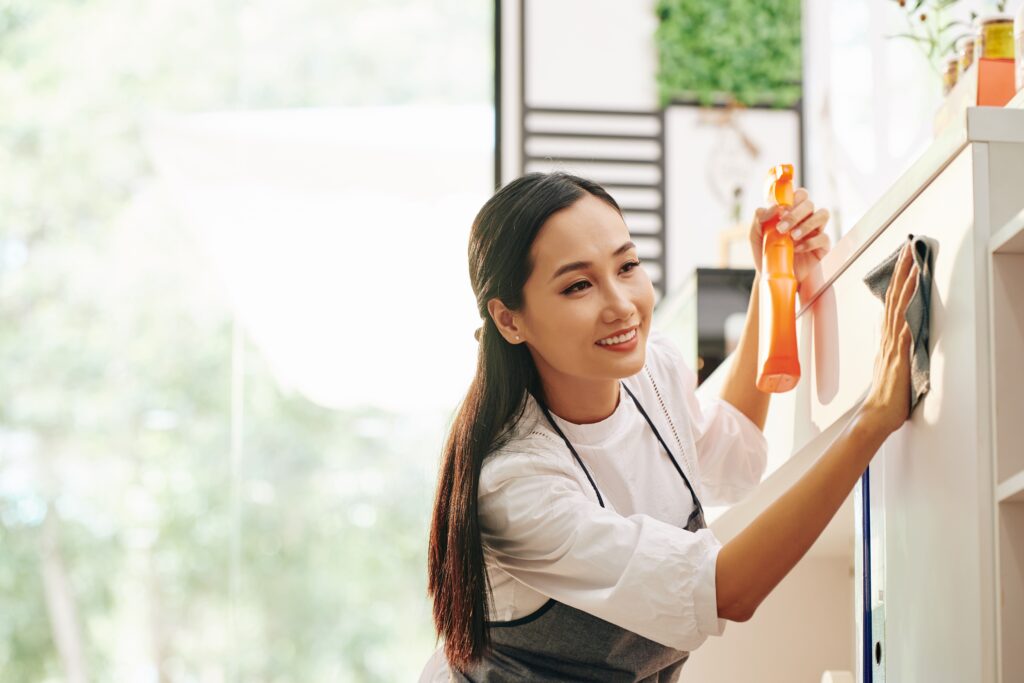 Do you work from home? Several people in Dubai work remotely. They all have a dedicated small space to the home office. 
If you live in Dubai and work from home, you spend 8 to 9 hours there. The space gets dirt and debris when you don't get time to clean it.
It has been seen that people who work in clean and fresh environments are more productive than those who don't.
There are several other things in the office besides your work equipment.
So, you need office cleaning services on and off.
Let's explore the importance and benefits of office cleaning in detail!
WHAT TO CLEAN IN A HOME OFFICE?
Computer And Other Equipment
No matter how much you clean the screen, it's always dirty. Even if you clean it with a moist towel, do not use harsh chemicals to clean the monitor screen. Always use kits that are specifically designed to clean the monitor screens.
If you cannot access the kit, you may use vinegar instead.
The method is simple.
Mix white vinegar and distilled water in equal quantities. Pour the mixture into a spray bottle. Use a microfiber cloth to clean the screen properly.
You can observe the screen to see if it has been cleaned properly.
Other than the monitor screen, keyboard and mouse equipment also get dirty.
It's easier to clean your mouse, but dirt gets clogged in the keyboard easily.
The dirt and debris, when it gets clogged, also spread germs. You can get rid of extra dirt by flipping its side. It is recommended to clean the keyboard with a damp cloth.
Earbuds And Mobile Phone
We use our mobile phones excessively during the day, but are unaware that they also contain germs and bacteria.
It is recommended to clean your phone every day. Use a disinfectant and a cloth to clean the phone properly.
Due to long conferences and calls, you use your earbuds excessively. If you don't clean them regularly, they become dangerous for your ears. You can clean them using dishwashing detergent and a damp cloth.
If you keep your earbuds in a silicon case, that would be easier to wash.
BENEFITS OF A CLEAN HOME OFFICE
Now, let's explore the benefits of a clean home office.
High Productivity
A clean workspace does not only feel good but also enhances productivity. You'll notice that there will be no distractions, and you feel free. You will be focused on your work rather than being distracted by the mess around.
Your things will be organized, and you won't have to search for something.
It always feels good to have a clean home office.
Better Health
No dirt and debris will be in your work area, especially in your carpets. You will inhale in cleaner air and won't suffer allergy. So, office cleaning is also crucial for your health.
Improved Airflow And Look
Dirty space also compromises airflow in your home, especially along the walls. So, carpet cleaning helps improve the airflow toward every carpeted corner of your home office.
Additionally, the clean carpets, especially softer ones, become matte when debris clogs the carpet surface. But clean carpets help you revive the look of your carpet and overall office space.
THE BEST OFFICE CLEANING SERVICE IN DUBAI
If you are someone residing in Dubai and don't find time to clean your home and office regularly, here's a tip!
You can get home office normal cleaning services and deep cleaning services from the best company in Dubai!
They take care of your equipment and clean everything deeply. If you have never tried cleaning services before, you can still trust Cleanly for your office cleaning.
The services are modified according to your cleaning needs and preferred timings. Also, it is super convenient to book a slot with them.
Drop a message and discuss your specific needs now!
THAT'S A WRAP!
This article covers a complete guide to cleaning your home office. What to clean in a home office. All the benefits of getting it cleaned, and if you're not interested in spending time on cleaning, don't worry! Cleanly can help you with it!
You can manage your core work tasks meanwhile.
Additionally, they have a team of professionals who know where and what product to use, so rest assured!
So, what to wait for? Book your slot now!
Also Read: How To Choose A House Cleaning Service?
Know More…