Dirty Chairs? Don't Worry, We'll Make Them Look Brand New
Keeping your chairs clean is important not only for their appearance but also for your health. Over time, chairs can accumulate dirt, dust, and bacteria that can cause allergies or illness. That's why our chair cleaning services in Dubai are the perfect solution for anyone looking to maintain a clean and healthy environment.
Don't let dirt and grime overshadow the elegance of your chairs. Book our chair cleaning services today and experience the transformation firsthand.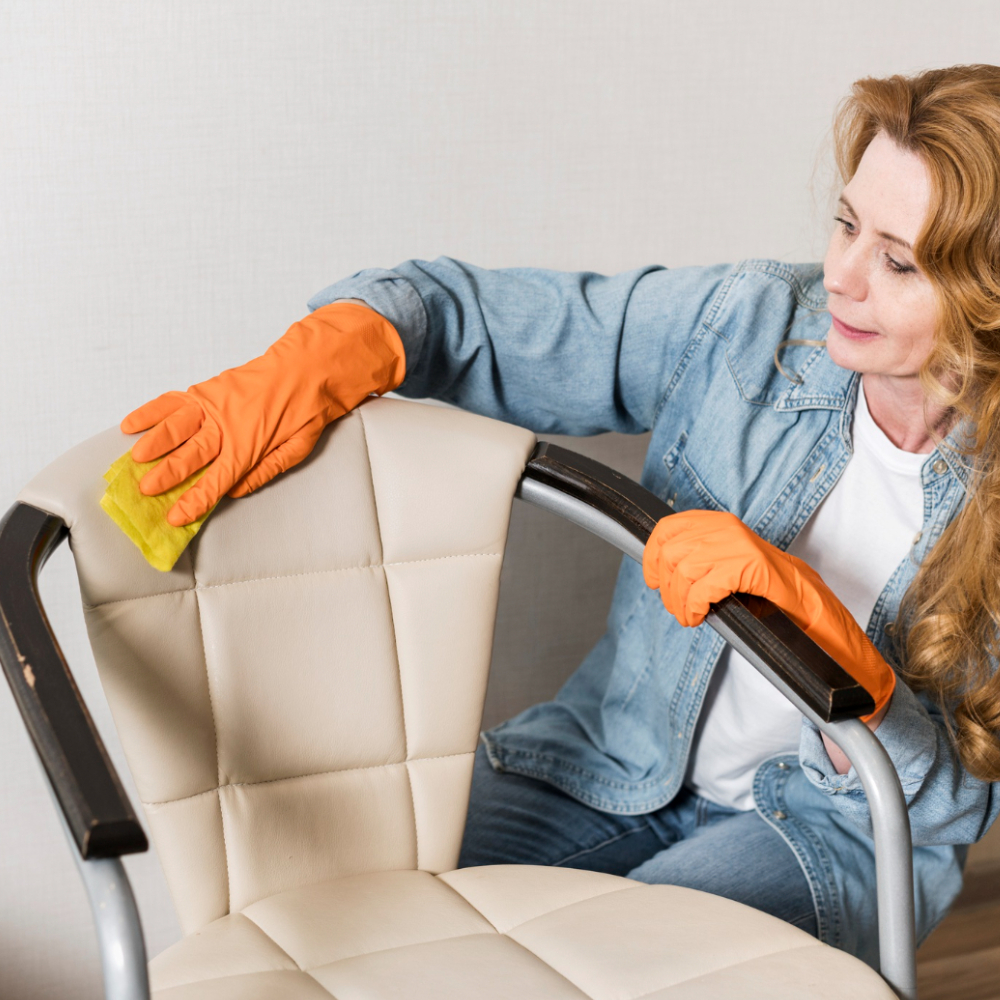 Sit In A Clean & Comfort Chair With Our Chair Cleaning Services
Do you know your chairs are one of the most common places for bacteria and dirt to accumulate? Sitting on a dirty chair can be uncomfortable and a health hazard. Your chairs can be stained and filthy due to coffee stains, shoe marks, dust, etc. However, hiring a professional chair cleaning service in Dubai can give your chair a new and refreshed look. They have the right solutions for your stinky chairs, removing dirt and dust effectively.
If you need affordable, professional upholstery cleaning, our team can help. We use various tools and chemicals tailored to the chair's fabric, ensuring amazing results and great service. We are the experienced chair cleaning services in Dubai that you can rely upon!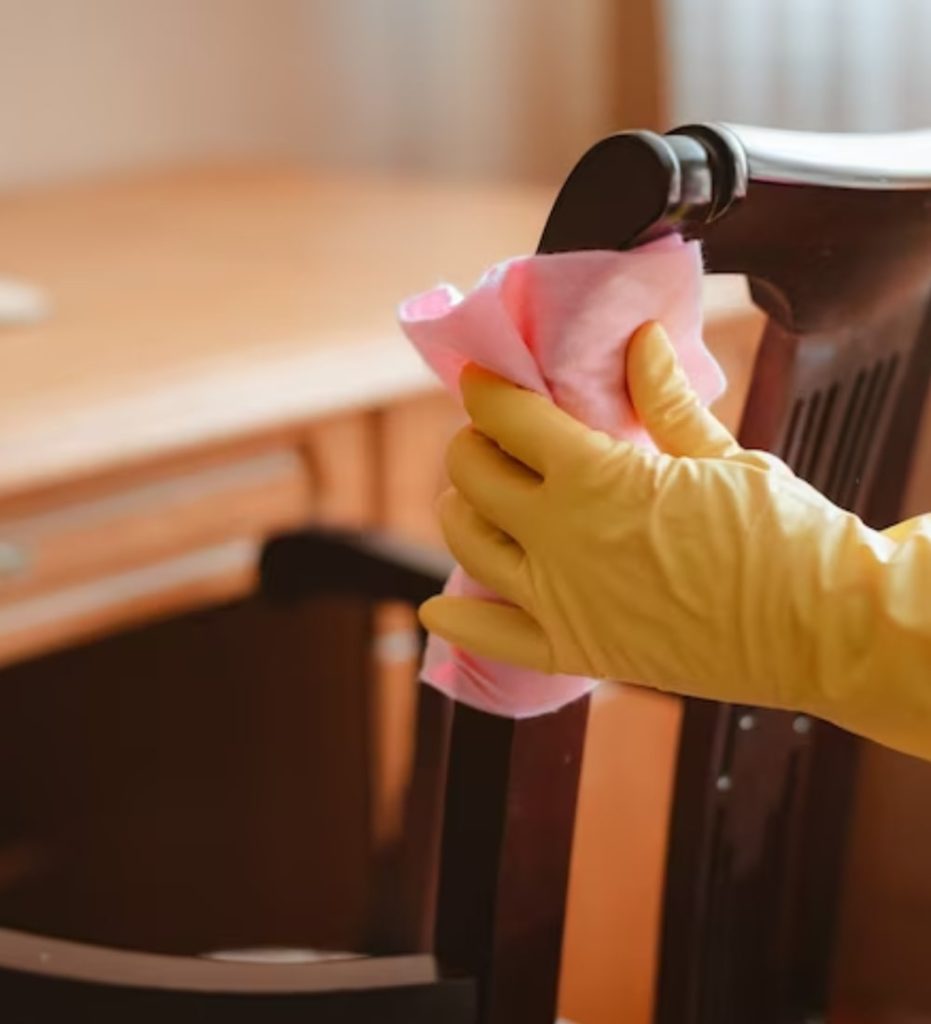 Revive Your Chairs And Make Them The Highlight Of Your Decor
We understand that sometimes even the toughest stains get onto your chairs. About 54 per cent of furniture is getting damaged due to spills each year. And 16 per cent from ink/paint and 31 per cent from juice.  But fear not, as our team of experts is here to tackle the toughest stains and leave your chairs looking as good as new.
Moreover, our team takes pride in providing top-quality chair cleaning services in Dubai. We take the time to assess the type of stain and fabric to ensure we use the most appropriate cleaning solution.
So, don't let those tough stains ruin the appearance of your chairs any longer.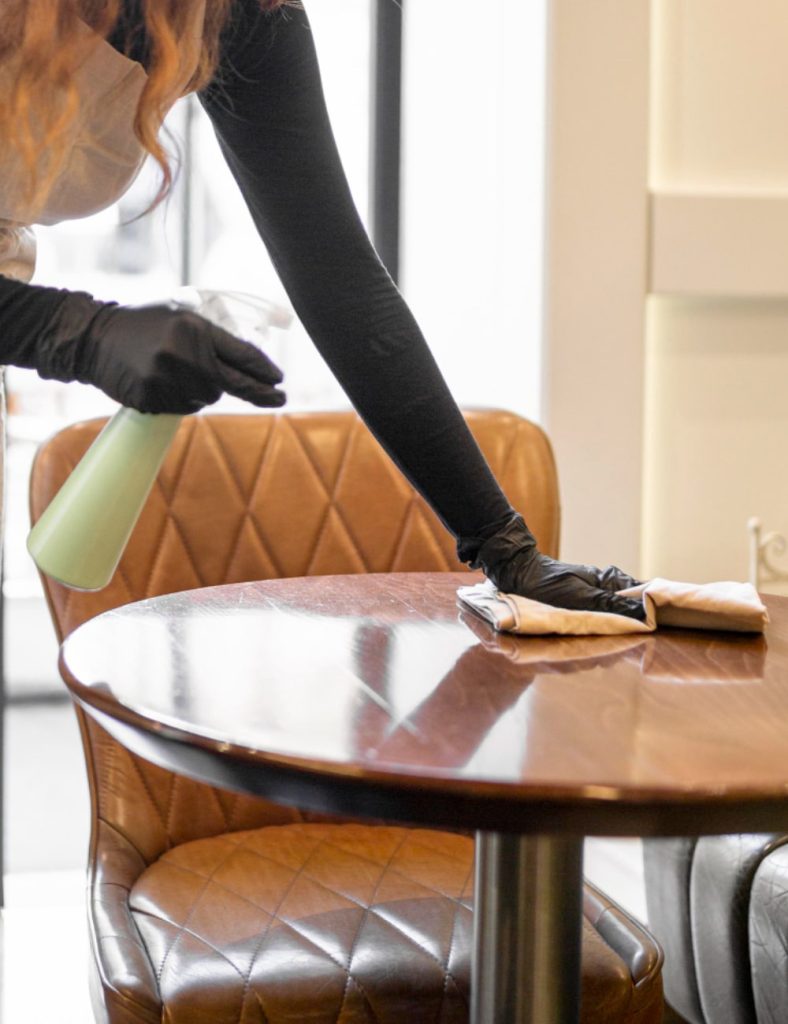 Get Ready to Amaze Clients With Impeccably Clean & Professional Chairs
Clean chairs in an office space might seem small, but their importance should not be overlooked. Not only do they promote a professional and hygienic environment, but they also contribute to the overall comfort and well-being of employees. Clean chairs can protect employees from germs, and allergies, and even improve productivity by allowing them to focus on their work.
At our chair cleaning services, we understand the importance of maintaining a clean and hygienic environment for your home or office. Our expert cleaners use specialised techniques and equipment to remove stains, dust, and allergens from your chairs, leaving them looking and feeling like new.
Here are the key benefits of chairs cleaning services: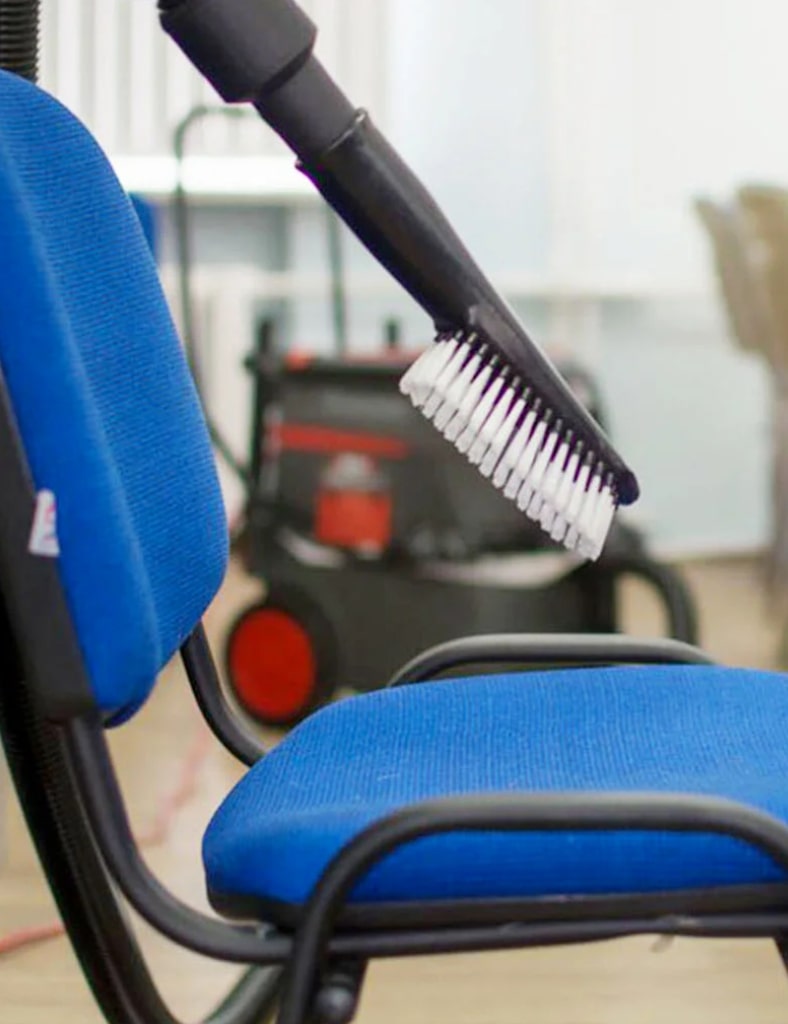 How often should I get my chairs professionally cleaned?
It is recommended to get your chairs professionally cleaned at least once every 6 months, depending on how frequently they are used. However, if you have pets or small children at home, getting them cleaned more frequently is advisable.
Can you clean all types of chairs?
Yes, we can clean all types of chairs, including fabric, leather, suede, and velvet chairs. Our professional cleaners are trained to use the appropriate cleaning method and products for each type of chair, ensuring they are cleaned and restored to their original condition.
Do you offer any discounts for regular customers?
Yes, we offer special discounts for regular customers who sign up for our maintenance plans. These plans include regular cleaning and maintenance services to keep your chairs looking brand new all year round.
5 out of 5 stars (based on 2 reviews)