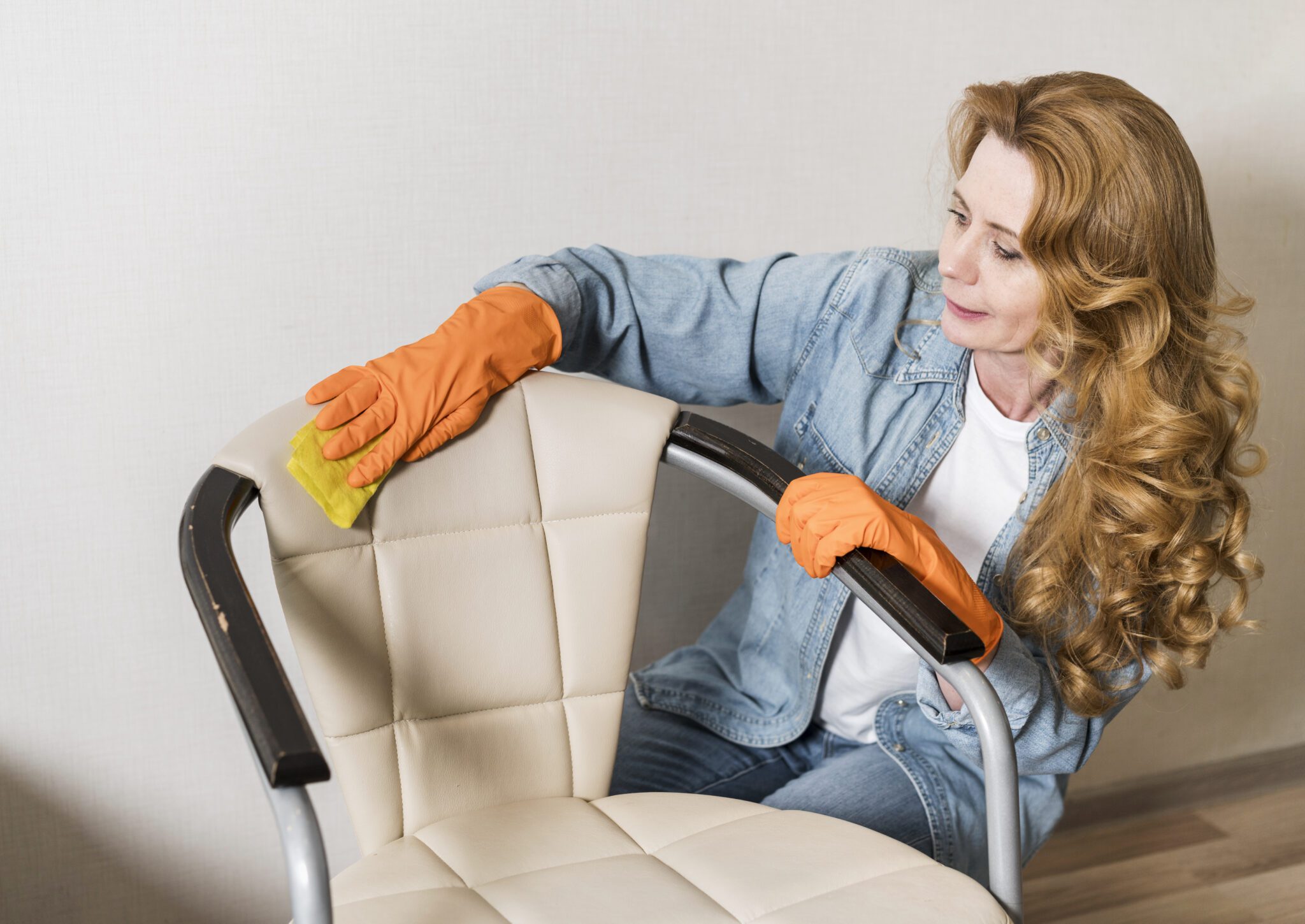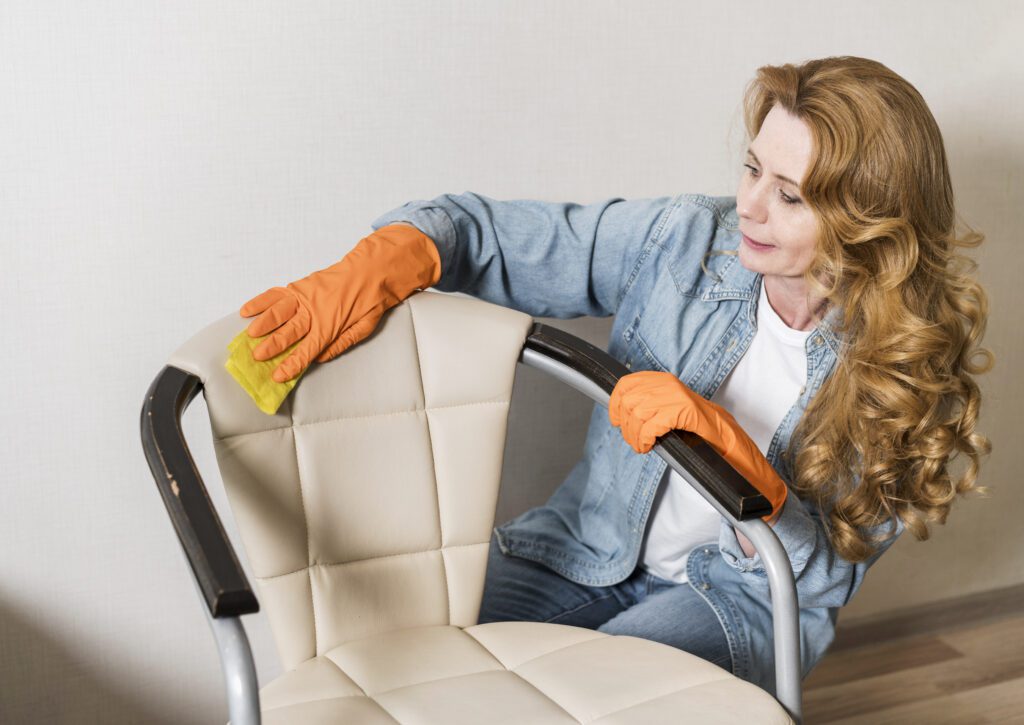 The question is, which solutions keep these allergies at bay?
Find all your solutions in this blog. We will tell you the hidden benefits of keeping your chairs clean with a professional chair cleaning company in Dubai.
Top 5 Benefits of Having Clean Chair by Experience Chair Cleaning Services Near Me
1. Extend the Lifespan of Your Furniture
How often you clean your chair matters, as do the types of chair fabrics. Most of us don't clean them as often as we should after buying them. Moreover, dust and dirt can play a role in ruining your couch. However, cleaning them by well-experienced chair cleaning experts will prolong their lifespan, reducing the need for untimely replacement. 
2. Improve the comfortability and productivity.
The feeling of having to sit on a dirty couch is unnerving. Imagine the number of germs squirming in every square inch of your chair. It confirmed more germs in your chair than your toilet seat. Moreover, we shed dead skin, and the combination of dirt and dust can worsen our respiratory and allergy problems. So, to have better relaxation and productivity at work, hire a professional chair cleaning service near you. 
3. Protect From Damage Caused by the environment and other factors.
As a resident of Dubai, weather conditions play a significant role in ruining our chairs. The hot and humid weather and the sandstorm in Dubai can accumulate more dust and dirt in the fabric. We also sweat, which can lead to moisture, and up with mould on our chair fabrics.
So, it is vital to upholster them daily or deep clean them once a month to protect them from damage.
4. Reflects Who You Are
We pay little attention when cleaning our chairs at home or office. So, let's take a scenario here. 
You enter an office or home, and they ask you to have a sit. However, the chair looks dirty, and food crumbs and hair strands are stuck on it. What comes to your mind?
Immediately, you start reflecting on the types of owners in there, and you judge them by it. So, keeping your sitting area clean is vital to allow comfort and productivity at work and home. Despite that, it also reflects who you are. So, contact professional chair cleaning services in Dubai to clean for you. 
5. Enhance the Quality of Your Health
Well, your health is a big thing, and it is vital to keep your surroundings clean to prevent diseases. Your chair can have dead skin cells, dust, dirt, and other harmful germs that can enter your body, causing more harm. So, hire experienced couch cleaning services to keep them clean and refreshed.
How Does Professional Chair Cleaning Services Work?
The question of how well-experienced chair cleaning services work we will explain below.
There are:
Professionals must understand the type of fabric, how dirty it is, and what methods to use to clean it. So, experts will first take the assessment of your chair.
After that, professionals will vacuum out any leftover crumbs before deep cleaning.
Then, deep clean it by shampooing or steam cleaning it.
After that, if needed, these chair cleaning experts will do spot cleaning wherever required.
Professionals will ensure to dry clean and deodorise it, keeping your chair smelling good and refreshed.
What Types of Chair Cleaning Services Are There?
You will receive two cleaning services here.
There are:
a) Normal Chair Cleaning Service.
Professionals will spend time cleaning dirt, dust, and stains from your chair, making it spotless. Here, the cleaning services include vacuuming, dusting, or steam cleaning the dust.
b) Deep Cleaning Service.
In a thorough chair cleaning service, we will clean your chair thoroughly by vacuuming and spot cleaning or steaming cleaning. The main goal of these deep cleaning services is to remove the tough stain, dirt, and dust from your couch. Here the cleaning is more thorough as compared to regular cleaning. 
FAQ
1. How much does it cost to clean a chair in Dubai?
The cost of cleaning chairs can differ from one cleaning company to another. However, regarding professional chair cleaning services in Dubai, you can expect to pay AED 50–60 accordingly.
2. Is it worth hiring Professional Chair Cleaning Services in Dubai?
The answer is yes. Contacting well-experienced professionals for chair cleaning is worth it. You know they're more experienced and know what product or methods to use to scrape the dirt and dust.
3. How to Book Chair Cleaning cleaning services for My home or office?
Click on the main website.
Tap on the Services or Book Now button.
Enter all the necessary information.
Select the type of cleaning and the cleaning services you want.
Also Read: Bathroom Cleaning Service in Dubai: How Cleaning & Mental Health Intertwined
Conclusion
To summarize, keeping your chair clean all the time can be a challenging job. However, hiring professional Chair Cleaning Services in Dubai can significantly help. So, ensure that you contact us to learn more about our services.
If you live around Business Bay, get connected with our professionals for your deep chair cleaning services for an affordable price.