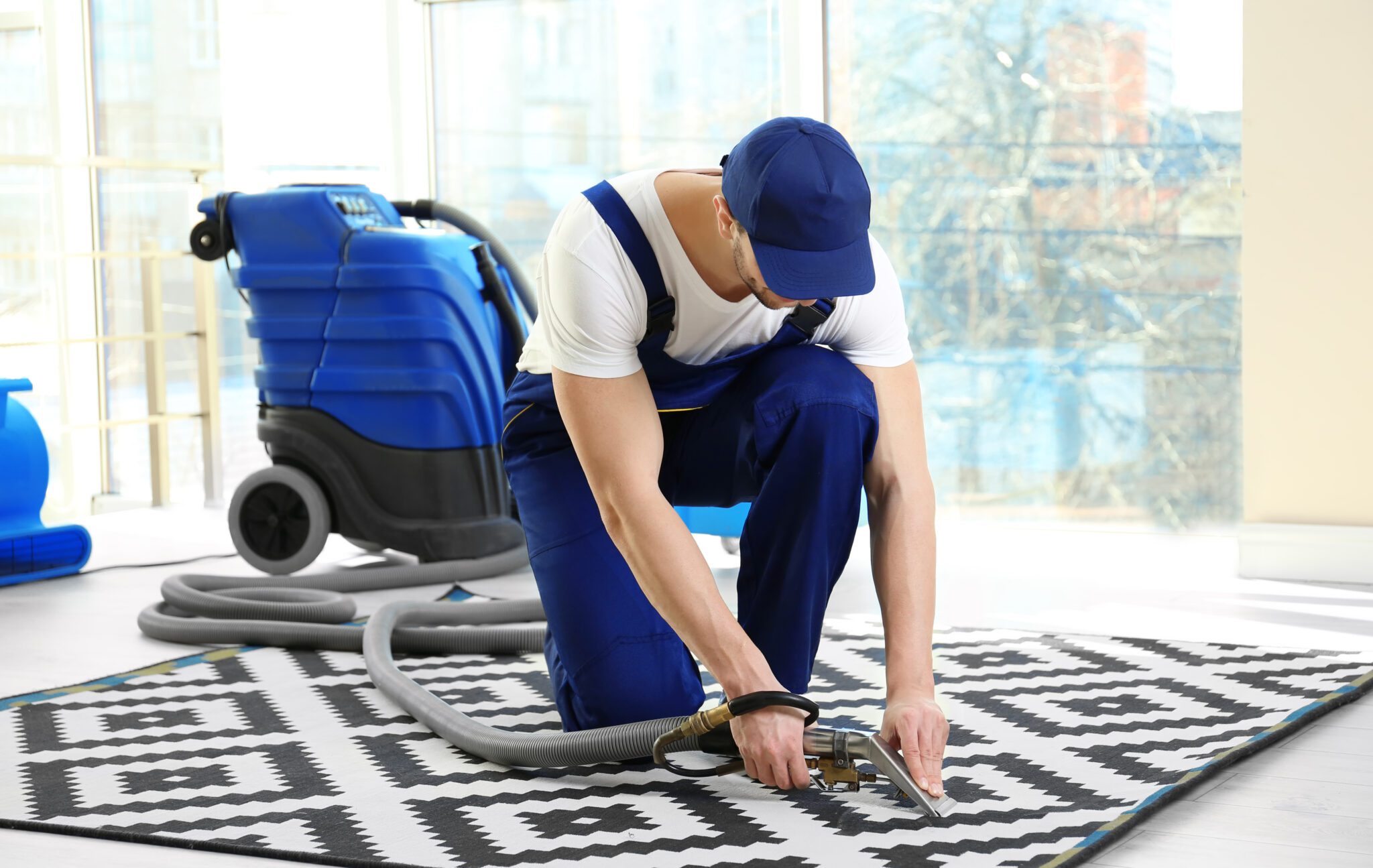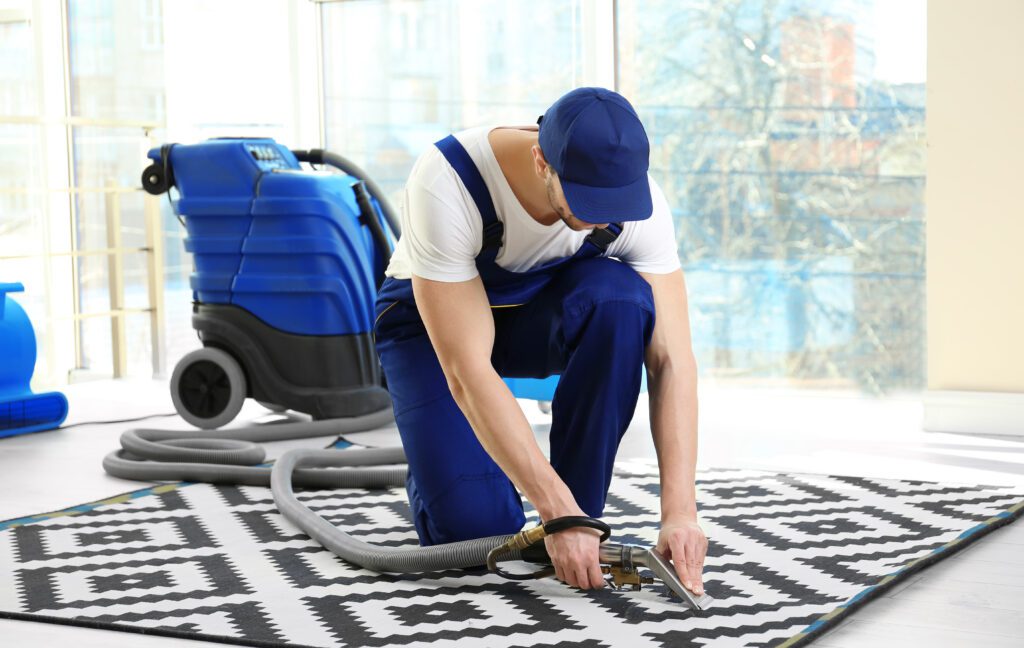 Owning a carpet at home or a commercial place can enhance the area's look. It adds an aesthetic look to it. However, irregular cleaning can accumulate dirt and allergens, creating health issues. So, it's time to hire professional carpet cleaning services to maintain quality air inside your home or office.
What Type of Carpet Cleaning Services to Get in Dubai?
Keeping a well-kept carpet can make you feel better and even prevent damage. However, you must know what rug cleaning works best with Dry or Shampoo Cleaning.
So today, let's understand what dry and shampoo cleaning is and how to choose the best cleaning type for your rugs.
Dry Carpet Cleaning
The advanced cleaning technology allows little or no moisture while freshening the rugs. Dry cleaning your carpet is essential to enhance the look and remove dirt, sand, dust, and allergens.
Note: To get the best results when cleaning dry rug, pre-treat the fibers and brush off the dirt before washing it with the machine.
Advantages of Dry Cleaning Your Carpet
It is perfect for home carpet cleansing, especially for homeowners who want to get their rug spot rinsed.
Dry cleaning your carpet is more budget-friendly than other cleaning rugs.
There is no need to wait to dry your mat, which automatically dries after cleaning.
It gives a better cleaning experience, unlike the traditional one.
While cleaning your rug, the products are safe and free from harmful chemicals.
Shampoo Carpet Cleaning
Shampooing your carpet uses detergent and water to clean thoroughly. Not just that, it also uses a rotating brush to take out the dirt that is already stuck deep inside the fibers. This method powerfully sucks up grime, dust, and dirt.
Benefits of Shampooing Your Rugs in Dubai
It removes any dirt, sand, or dirt stuck in your mat.
Shampooing deep clean your rugs, reaching those areas which are hard to get.
If you have bought your rugs recently, choosing one is a great option.
You can use it to remove tough stains from your carpet.
The Best Carpet Cleaning Methods to Choose Between Shampoo vs Dry Cleaning
Both cleaning methods have advantages and disadvantages. However, to decide what works best for you, let's see what cleaning options you can use for your different types of carpet.
Shampooing Carpet
If you choose to shampoo your home carpet, dry it properly. The residue left behind from this type of cleaning, i.e., shampooing, can make your rugs look more dirty. After shampooing your home rugs, avoid walking around with footwear to prevent it from getting filthy faster.
Dry Cleaning
It is the perfect type of rinsing for both homes and offices. If your employees or loved ones couldn't wait to get it dry, then it is the cleaning option that you can go ahead with. Here, you have less stress about getting dirty faster. However, it needs proper ventilation due to the chemicals and other cleaning products used.
Easy Steps to Keep Your Carpet Clean
Reduce dust, dirt, and allergens by regular cleaning.
Place an air purifier to improve the air quality of your home.
Keep your window clean all the time.
Avoid wearing footwear when entering your home or office where the carpet is there.
Trim your pet's nails to avoid dirt from clotting on the rug.
Daily vacuum your carpet to remove dirt and dust from building up.
Why You Should Hire Cleanly Carpet Cleaning In Dubai?
You need time and effort to find the right cleaning company in Dubai. However, we're here to help you. For effective and quality carpet cleaning services, hire our experts from Cleanly in Dubai.
You can rely upon our well-trained professionals, who will provide you with Dubai's best carpet cleaning services at an affordable price. Our team has helped dozens of residents and commercial owners get cleaner homes or offices and joined our team of happy customers from around Bussiness Bay and neighboring areas who are well satisfied with our quality services in terms of work and customer service.
Also Read: Hire Affordable Party Cleaning Services in Dubai
FAQ
1. Can I clean my carpet?
Yes! You can clean your carpet. However, take the advice of professionals before going ahead with the cleaning sessions. So, use a shampoo or cleaning solution with mild chemicals to avoid ruining your carpet.
2. How much does carpet cleaning cost in Dubai?
A carpet cleansing can differ, depending on the type and the amount of carpet you want to get clean. Moreover, if you ask the professionals for additional decluttering, organising, or even cleaning, they can charge you extra.
3. How should I get the cleaning quality I want when hiring professionals?
To get the best cleaning quality, communicate transparently with the cleaning professionals before the cleaning. This way, professionals will help in delivering what you want.
4. Does Cleanly Cleaning Company Provide customized plans for customers?
Of course! Cleanly offer customized plans for all our clients. It is because every client has different wants and needs, and to ensure we meet that satisfaction. We go beyond to personalized services.
Bottom Line
You can clean your carpet using DIY solutions. However, take help from the best carpet cleaning company in Dubai.
Get in touch with our Cleanly team for better-looking rugs. Moreover, extend the lifespan of your carpet by hiring our professional carpet cleaning services at an affordable price for your Dubai office or home.